Torsten John
—
General Manager, DACH

torsten.john@icomera.com
LinkedIn
Torsten is General Manager of Icomera DACH. An experienced Key Account Manager with a demonstrated history of working in the telecommunications industry, Torsten holds an MSc in Economics and Finance.
Emilie Raspaud
—
Director of Sales Enablement EMEA
+46 (0) 00 19 828
emilie.raspaud@icomera.com
LinkedIn
Emilie Raspaud is a Director of Sales Enablement with extensive experience in the management of large-scale Bids and Projects within the transport sector and throughout the EMEA region.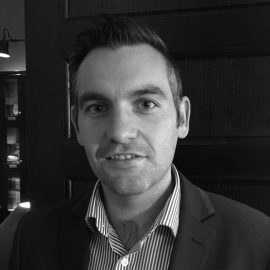 Stephen Sanders-Hall
—
Senior Technical Director, Icomera UK
+44 7596 113 663
stephen.hall@icomera.com
LinkedIn
Strategic account management and developing our large existing customer base. Stephen Hall is responsible for developing Icomera's UK's offering and long term future strategy/direction.

Dale Weaver
—
COO & Deputy Lead, Americas

dale.weaver@icomera.com
LinkedIn
Established forward-thinking executive leader passionate about operations excellence. Dale has over 25 years of experience in transforming cultures and leading change management to ultimately drive value and progression in emerging businesses.
Gabriel Lopez-Bernal
—
Road & Transit Director, Icomera US
+1 305 494 1094
gabriel.lopez-bernal@icomera.com
LinkedIn
An experienced Sales Director with a proven record in the transportation technology sector, Gabriel's understanding of mobility-focused enterprise solutions is complimented by qualifications in Urban and Environmental Policy and Planning, and Civil Engineering.
Jonathan White
—
Rail Sales Director, Icomera US
+1 571 527 8310
jonathan.white@icomera.com
LinkedIn
An experienced and flexible Director with a wide range of skills and professional experience, Jonathan supports clients achieving their strategic objectives through effective communication, technical knowledge and commercial acumen.
Our vision of the future is a society that is safer, more efficient and more environmentally friendly. Our wireless Internet connectivity solutions deliver a better public transport experience for passengers and we believe this is critical to improving the economic and social quality of life for the population.